Speakers
Speaker for Engedi '18
David Reeve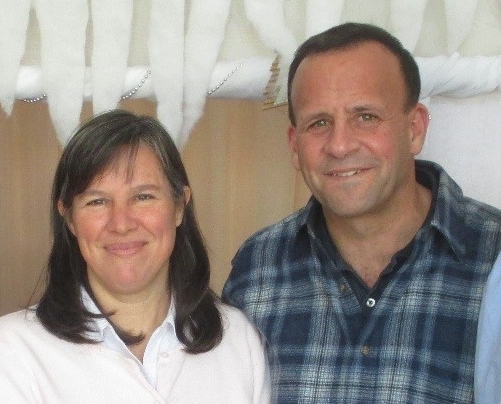 David and Betsy Reeve were married in 1991 in Southern California. David worked as an Agricultural Biologist for nine years, while he and Betsy helped start a Spanish-speaking ministry at Fairhaven Bible Chapel in San Leandro, California. In 2000, Fairhaven Bible Chapel commended them to the work of the Lord in Central America where they spent nine years helping with a church plant in Esteli, Nicaragua. David also served as an instructor for Modulos Biblicos. While in Esteli, David and Betsy hosted three preparation schools with the vision of seeing Central Americans sent out to help reach unreached people groups. Eventually, they felt called to lead by example in this effort and went to Central Asia in 2009. They served there for seven years, teaching English and discipling young people. In late 2016 they returned to San Leandro to assist Davidas parents and to serve again, for a time, at Fairhaven. They are currently in San Leandro, making disciples and spreading the vision for the lost.
Previous Engedi Speakers
Brady Collier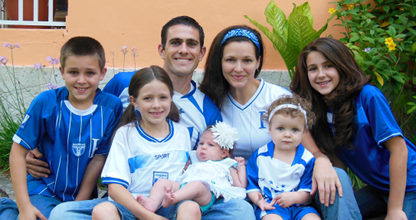 Brady Collier is a normal guy, just like you. Several years, however, God did a wonderful work in his life and now one of the things he loves to do is tell people about the great work God has done, not only in Brady's life, but the work God is doing in the world today and wants to do in your life as well. As with so many, Brady still struggles with many things like laziness, selfishness, and love for other things, but yet God is patiently teaching him about priorities and what it looks like to live a life given to the Lord. Brady believes the Bible is the principal way God shows us about Himself, so this year at Engedi 2013 Brady will share from God's Word.
Chris Schroeder
Chris and his wife, Barb, serve the Lord as a commended workers in the Detroit, MI area. Chris is the President of The Ezekiel Project (http://tepse.org), an assembly based mission organization, which was organized in 1992. The Ezekiel Project's mission is to evangelize the lost and to train others to do the same. Chris is an experienced evangelist with a passion for winning souls and training others to do the same. As such, he involves himself in The Ezekiel Project's Evangelism Training Seminars which are conducted at various sites during the summer months. Additionally, he serves as an instructor at The Ezekiel Project School of Evangelism further developing principles of evangelism as well as teaching on Systematic Theology, Apologetics, and Homiletics. Chris also preaches at various assemblies across the US and at his home assembly, Calvary Bible Chapel where he serves as an elder.
Eric Smith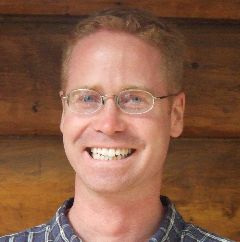 Eric Smith trusted the Lord Jesus Christ as his Savior as a young child. At the age of 16 he more fully submitted to the shepherding care of the Lord Jesus Christ and he's so glad he did! For Eric the last 18 years have been so much more fulfilling than the first 16 years as he has been following His Lord more closely. Walking with God is a privilege and a blessing for which Eric is very grateful! During the last four years Eric has served the Lord traveling with the "Good News on the Move" team--encouraging others to follow the Lord more closely, encouraging others in evangelism, and co-laboring in the Gospel with believers all over the US. No matter where the team has gone they've found individuals interested in talking about spiritual things. Some have professed to receive the Lord Jesus Christ as their Savior! Glory to God!
Jim McCarthy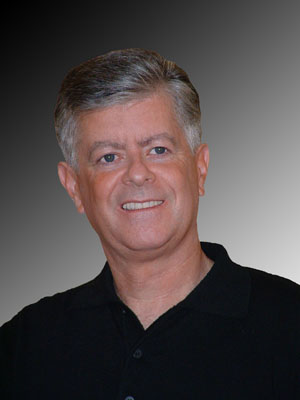 Jim McCarthy was born in San Francisco, California, in 1952. Educated in the Catholic parochial school system as a youth, he later obtained separate bachelor degrees in creative arts and electrical engineering.
Jim and his wife, Jean, came to Christ in their mid-twenties through a home Bible study (see "Two Stories of Salvation"). In the months that followed, they became more active in the Catholic faith, but left the Church two years later when convinced that Roman Catholic teaching could not be reconciled with the biblical gospel of salvation.
In 1981, Jim graduated from the Discipleship Intern Training Program (DITP), a nine-month program of Bible instruction and practical training hosted by Fairhaven Bible Chapel in San Leandro, California. In 1983, Hillview Bible Chapel in Cupertino, California, commended Jim and Jean to fulltime Christian ministry. In 1984, the McCarthys moved to Ireland to assist two Irish churches, returning to California again in 1986 when Jim was asked to join the faculty of the DITP. In 1996, they returned to Cupertino to assist in the ministry at Hillview Bible Chapel, and in 1999 helped to start Grace Bible Chapel in San Jose, where Jim presently serves as an elder. He continues to teach in the DITP, now hosted by Grace Bible Chapel and Hillview Bible Chapel, and is a frequent speaker at Bible conferences in the U.S. and abroad.
When Jim came to Christ in 1975, he looked for literature to help him understand the differences between Roman Catholicism and Christianity based solely on the Bible. Disappointed with the quality and tone of what was available at the time, he began to produce his own materials. In 1981, he founded the ministry of Good News for Catholics to help distribute the new literature. Since then he has produced a popular video documentary titled Catholicism: Crisis of Faith (Lumen Productions, 1991) and has authored several books: The Gospel According to Rome (Harvest House Publishers, 1995); What You Need to Know About Roman Catholicism-Quick Reference Guide (Harvest House, 1995); What Every Catholic Should Ask (Harvest House, 1999), and Talking with Catholic Friends and Family (Harvest House, 2005). He has also coauthored a book with John Waiss, a Catholic priest and member of Opus Dei, titled Letters Between a Catholic and an Evangelical (Harvest House, 2003).
More recently, Jim has begun writing on other subjects. His latest book is John Calvin Goes to Berkeley (City Christian Press, 2010), a novel about five students who try to solve the mystery of predestination.
Larry Brown
Larry Brown was drawn to the things of LORD from an early age. Though not growing up in a Christian home, he regularly attended church through his elementary and high school years. At the age of 16, he recognized his need for the Savior and became a Christian. During his college years, he began to seek the LORD through His Word and grow in depth in his relationship with his Savior. Through his college years he taught a Junior High Sunday School class as well as multiple college Bible studies throughout the week. After graduation, he was involved in lay ministry in a home group assembly, eventually teaching the group of believers weekly. He now attends South Plains Bible Chapel in Lubbock, TX where he leads a young people's Bible study and works in discipling young men. The LORD has gifted him and burdened his heart for teaching the truth of His Word so others can know the Savior intimately.
Nathan Bramsen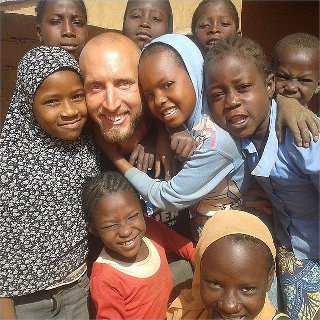 Nate Bramsen was born and raised in Senegal, West Africa. At the age of 16, God burdened his heart to invest his life into hurting children in this world for the sake of time and eternity. After graduating from North Greenville University with a degree in Business and Broadcasting, he headed to the North Africa to begin pioneer work among this demographic of children. ROCK International was founded in 2006. (www.rockintl.org) An organization which seeks to be the "lap of Jesus" (as demonstrated in Mark 9:36-37) for children trapped in situations of crisis. His passion in life is three-fold. 1) To know Jesus Christ more, 2) to see this generation of youth be unconditional followers of Jesus, and 3) to see the unreached peoples of the world reached with the Gospel. Today, while calling Niger (Africa) his earthly 'home', he oversees various international projects, youth discipleship ministries, a weekly podcast (www.theunfilteredword.org), and carries out a limited itinerant speaking schedule.
Scott DeGroff
Based in Topeka, KS, Scott and his wife, Lynn, are enjoying working full-time in ministry for the Lord and His people. Their passion is to see a generation raised up that loves the Lord with ALL their heart, soul and mind, zealously following their Savior and faithfully going forward in the work He has called them to. Scott and Lynn consider it a great joy and privilege to be allowed by God to have any part in His work. They thank the Lord for His kindness. For more info, go to scottlynn.org.
Steve Price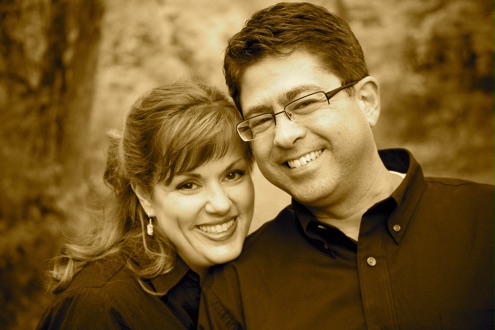 Steve and Janet Price live in the Kansas City area attend the Bible Chapel of Shawnee. They have been in that Assembly for over 30 years. Currently, Steve serves as an elder and has a passion for training faithful individuals to carry on the work of the Lord. They host bi-annual Discipleship Conferences for intensive Bible study and training. Steve travels to other Assemblies or conferences and has the joy of traveling overseas in these same capacities and medical missions. Janet likewise serves the Lord in managing their family of nine children (and three grandsons) with their oldest two now married. Janet serves along side Steve in both care for the family and occasionally traveling with him. Their first love is the Lord and they rejoice in serving Him. The Scripture for their lives is Joshua 24:15 - "As for me and my house, we will serve the Lord."